Thank you to all who submitted their ARFers for the 2018 calendar.  Now it is time to vote!  All ARF members are eligible to vote.  Not a member yet?  Join today for only $15.
Meet the candidates:
Alfie

Alfie is awesome! He is big and gentle and loves to love and be loved. He has both hip and elbow dysplasia but still loves to run through trees and swim in rivers. Alfie has been a super foster dad to many, many foster puppies and every foster puppy we've had has loved to snuggle with Alfie. Alfie makes our family complete and we are very happy we adopted him.
Arnie and Eldrick

I adopted Eldrick the cat 8 years ago when my dad passed away. Eldrick was a great comfort to me when I didn't know the 'right' way to grieve. Frank adopted him when he scooped me up and proposed in 2015. Fast forward to October 2016 when we decided to adopt a dog and found Arnie. He was a match made in heaven for us. This dog has brought so much joy into our home. All Arnie wants to do is play with his 'doggie' friend and doesn't quite realize Eldrick is a cat. We think Eldrick doesn't mind his new roommate so much … but he would never show that when we are looking! Thanks ARF for these two amazing fur babies!
Baxter

Baxter came into our lives at the perfect time. Our children were going to University and our home felt empty. Along came a little bundle of energy who could make us laugh with his silly antics. Baxter is the first dog I have ever owned and loved. I never knew my heart could be so filled with joy. Although its like having a toddler in the house who can sometimes get into mischief. Such a kind and gentle soul lies deep in Baxter and you can see his love for us every time we look into his brown eyes.He is also a great big brother to his ARF brother Buddy and tolerates his pestering and pawing to play. Protective of his family and ferries loyalty shows his true character. We love our Baxter and don't know how we ever lived with out him!
Bentley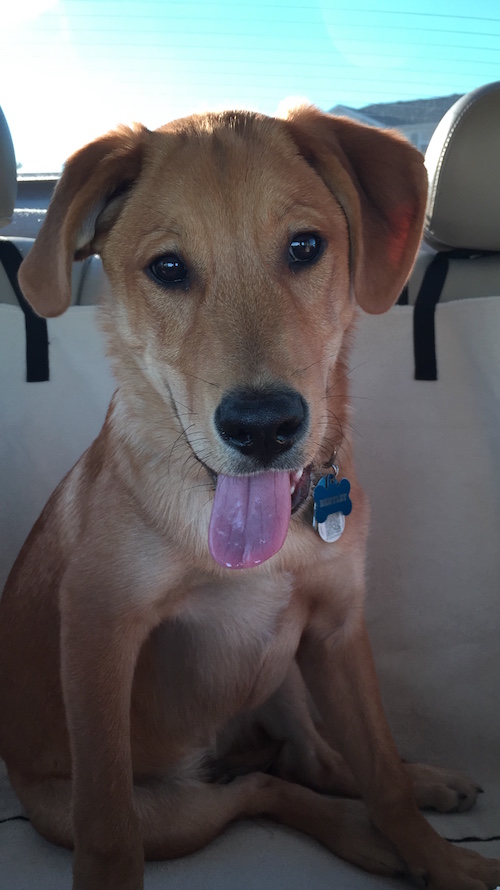 What makes Bentley special is that he is so loveable and happy to be around people! He enjoys saying hi to every person he meets. He is also special because he is so energetic, handsome and sociable with every dog. He just wants to make friends and play! He is a sweet, gentle boy who can play a game of catch or give loving kisses. Not to mention he is very smart and figured out how to get out of his crate!
Buddy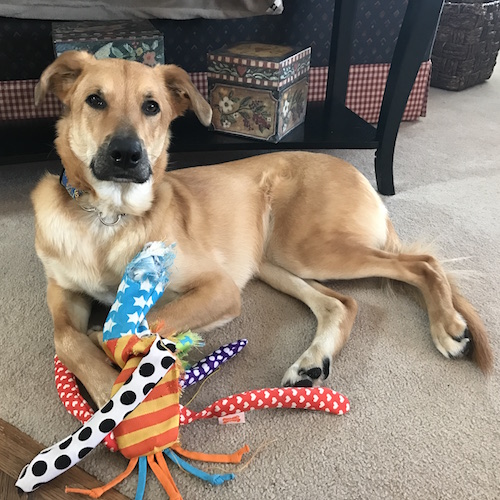 What can I say about our awesome, energetic, rambunctious, gentle, athletic and fun Buddy? Buddy came into our life to join his ARF "brother" Baxter to round out the joy in our family. Having never had pets before in my life I didn't realize the joy he would bring. Buddy is always ready with a cuddle or a kiss especially after he is caught chewing shoes! I have never seen a dog pull the soles out of shoes with out even destroying them!Buddy loves to play fetch and his jumping ability to catch a toy always amazes me. Even on my tough days Buddy greets me with a smile and always shows his love. What a great addition to this almost "empty nest."
Caremello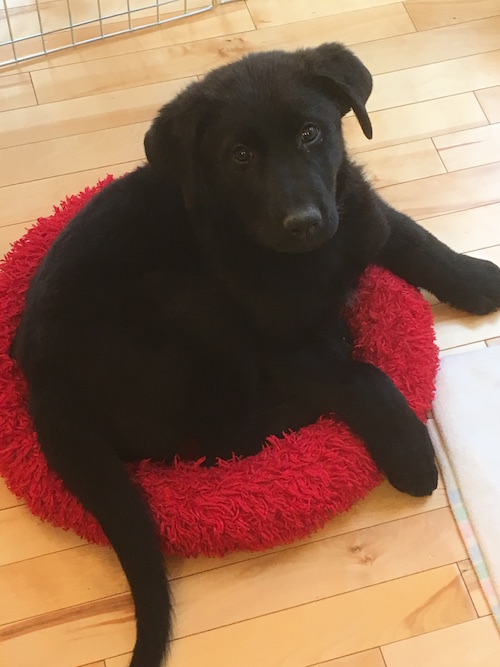 We just adopted Caremello yesterday! He is a sweet and loving puppy who has quickly become part of the family. Our cat Yoshi isn't 100% sure about what is going on but Caremello has decided that his FAVOURITE spot to hang out & nap is the cat's bed. It's funny because Yoshi has never actually gone near this bed that was bought specially for him 5 years ago. Caremello may only fit in it for another week or two though!
Charlotte

What doesn't make her special?! Charlotte was a foster fail, or as I call her foster win. She was my third or so foster with ARF and as soon as she came into the home we knew she wouldn't be leaving (even if I say that with all the cats).
She could not be a better addition to our family. She is beyond loveable and affectionate. She loves her other fur siblings (two lab brothers and two rabbits) and has always been welcoming and loving with all the fosters we have had since bringing her into our home.
She is a beautiful gentle soul who loves to look out the window and snuggle. We are sure she will be amazing with her human sibling due in May.
Colby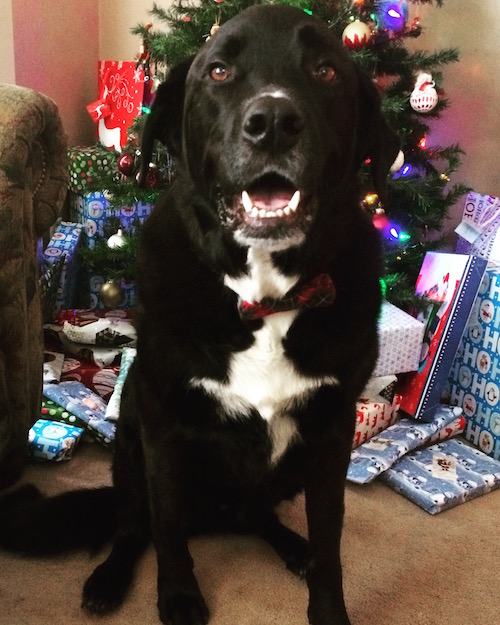 Colby is a sweet, sensitive and smart boy who completed our family the moment we adopted him in 2010. He's a big boy who loves to be cuddled and loves going for walks in the ravine! He also loves to fetch a ball, but not bring it back! He prefers to be chased around the backyard with it! It's his favourite game! And he's an awesome diver! He's always the first one off the dock and into the lake! We can't imagine life without Colby!!
Cooper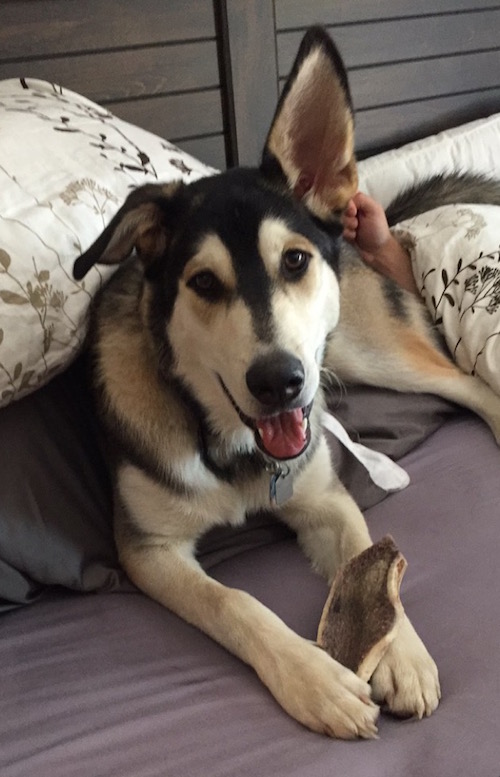 The best way to describe Cooper is a gentle giant. He was our first foster puppy and became a foster fail before we even left the vet ! His sweet deminor, fun loving spirt and handsome face won us over instantly, and continues to have the same effect on everyone he meets. He bonded instantly with our other dog and now they are insuperable. Despite his size, Cooper is a gentle giant who loves to run, dig and get as dirty as possible before running into the house for some love.
Crookshanks

Crookshanks is a wonder cat! He has never met an animal or human he doesn't want to be friends with. He gives the best hugs and likes to participate in conversations. He is very good at empathy-he can tell when someone is sad, anxiety, or dealing with difficult emotions and could use some of his super cuddle powers! He is excited to go on our family road trips-last October we went to Victoria in the car and he loved the sights of the mountains. He is such a super guy and we are so lucky to have him.
Dex

We are so happy that Dex is part of our family now – he is an affectionate, happy, fun-loving little guy! Dex has slowly blossomed – to start trusting us, feel comfortable in his new home, to become more confident on walks and when meeting new people. Now the best thing is to watch him play. Dex loves chasing and fetching his squeaky toys – and rubbing his face in the snow! When I first saw `Larry` with his foster Dad at Petsmart, I knew in my heart that he just wanted to be loved, and to love someone back, but that he was scared. It has been a joy to watch Dex slowly come out of his shell, and we will continue helping him overcome his fears as best he can. We are lucky to have Dex – he has brought a lot of love and fun into our lives!
Dini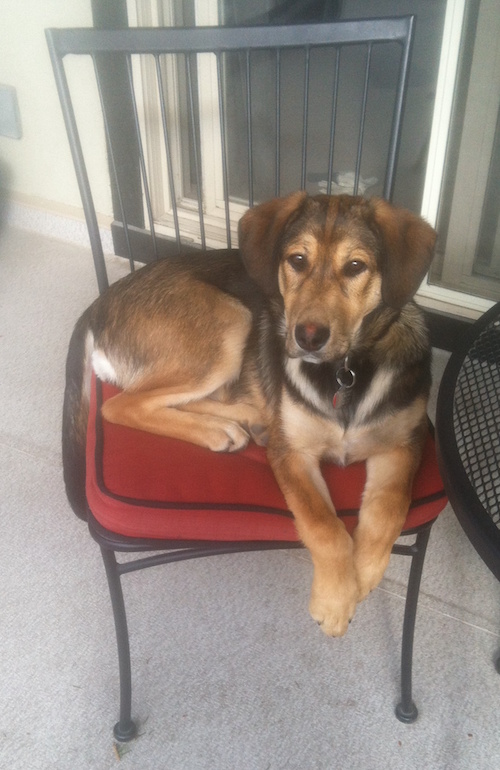 To us Dini is a one in a million dog. She is calm, smart, and loves everyone she meets. I'd love to say that we picked her but she definitely picked us. We went to Petsmart to learn about the adoption process and find out what ARF was all about. After watching the puppies playing in the pen we decided that we would like to have a visit with her as we were impressed with how calm she seemed. She walked up, sniffed around a bit, and then crawled into my wife's arms and fell asleep. She spent the rest of the afternoon cuddling with my wife and then me and I knew that our search was over before it officially began – she had to come home with us! It was meant to be – Dini has fit so seamlessly into our lives we barely remember life without her.
Draper

After having my son I suffered from post partum anxiety. I began looking for a furry companion to help ease the symptoms. So we found Draper (then Ernie). It was love at first sniff! Since he joined out family he has not only helped our family bond with his silly antics, he is now best friends with my son! They are literally inseparable and Draper Is as protective as an older brother.
Easten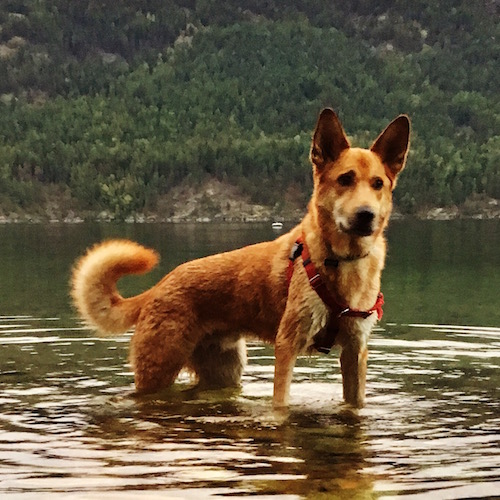 Easten is an amazingly handsome dog with some epic ears and he absolutely loves us to bits. He has been a great companion and surprises us all the time. He has been a good teacher to our foster dogs.
Fancy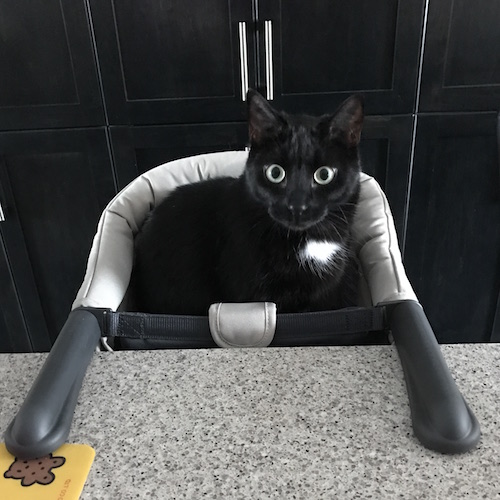 Fancy was adopted with her twin sinlings, Mister and Mouse. We call her "nanny Fancy" now since she lives helping out with our baby at all hours of the day (including all night time feeds)!
Gracie

Gracie, fondly nicknamed "Smiley" is a truly kind-hearted and gentle soul. She becomes fast-friends with any dog, cat or horse she meets, and one of her favourite activities is running full speed alongside her equine-sister, Stella. Gracie is exceptionally smart, picking up on small cues in body language and is always eager to please. She has quite a shy and tentative nature, however her confidence has come leaps and bounds in the time she has spent with us and her outgoing personality continues to flourish.
Henry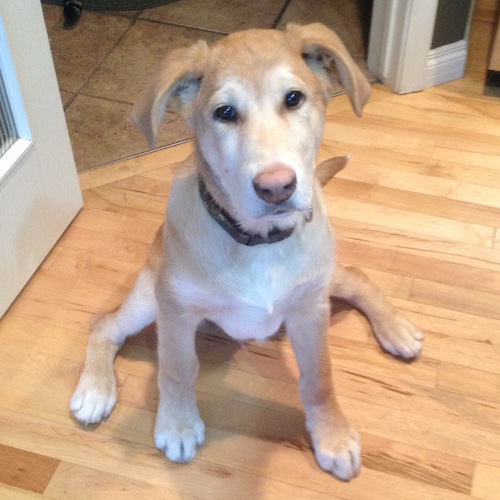 Every minute of every day, Henry makes my heart smile.
Jax

We adopted Jax in January or 2013 after we had moved into our first house together. He really made it a home and has since welcome a new puppy sister, witnessed his parents get married, and is now waiting on a new human sister. He is a very happy dog and has brought so much joy to this family!
Kia

Kia came into my life after one of my litter-mate cats suddenly crossed the rainbow bridge. She has been a joy in every way. She was the most curious kitten I've ever had and now that she is over a year old she's the most curious cat I've ever had. She is very playful which her big sister Khali doesn't always appreciate but she always makes me laugh. She likes to cuddle and just be with me and every now and then she graces me with a squeek or a chirp. Kia hasn't quite found her voice and her little mews are tiny and precious. I am still sad that Izzy is gone but I can't imagine life with Kia.
Kona #1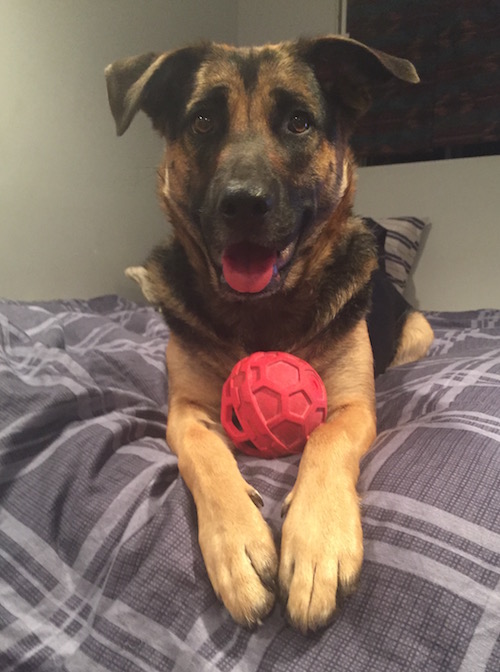 Kona is such a seeet and gentle girl ! She is a "mother hen" and always looks after her not so little brother and any foster puppies we have in the house. When she knows the puppies are resting peacefully she can be found lounging on pillows or soft blankets. Kona has been the perfect addition to our family and her kind eyes draw in everyone she meets.
Kona #2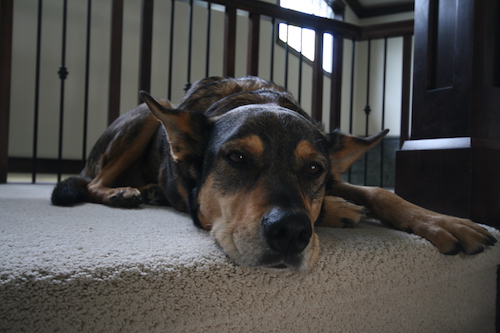 This is my girl 🙂 My empathic dog who is a natural energy healer and teacher to me as a Reiki Master. My husband and I adopted her 12 years ago (11 ½ yrs); she will be 13 yrs old in June. She is a mom to 9 puppies who were all adopted out by ARF. 2 of them grace the front of the ARF thank you cards (Pid and Blue)! I still have the notes from her first foster mom about the first day she got into her puppies pen on June 23rd — which is why I think that's always been her birthday. She is a loving, caring & playful dog. Loves camping and being with other animals/ but especially people. In her younger years she'd go to work with my husband and quickly earned the title of "VP of Morale". Everyone lit up when they'd start the day with her
Kyro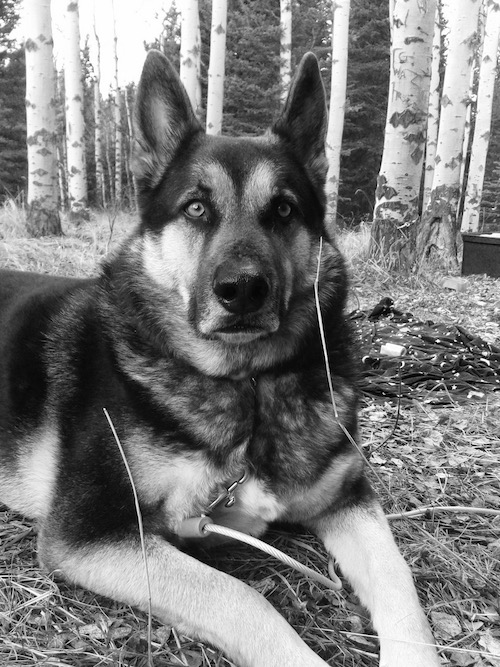 He has always been there waiting happily when I have a bad day he make me smile when I get home
Leo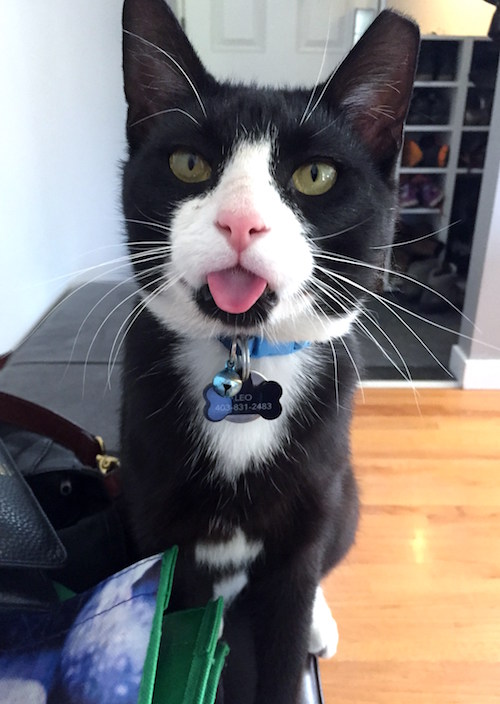 We adopted Leo last March and he has been a such a great addition! When we first brought Leo home, he was very shy, but also very adventurous. Leo is a fearless cat! He warmed up very quickly and now he is incredibly friendly and affectionate. He rubs up to everyone he meets and he will eventually be curled up on your lap. Leo is also full of personality and everyone refers to him as the cat with the attitude. He follows us everywhere and watches everything we do, he's a smart little guy! He even plays foosball by himself and loves to watch bird videos on YouTube. One of his other favorite things to do is sit by the window and watch people go by in the neighborhood. Everyone loves Leo!
Linkin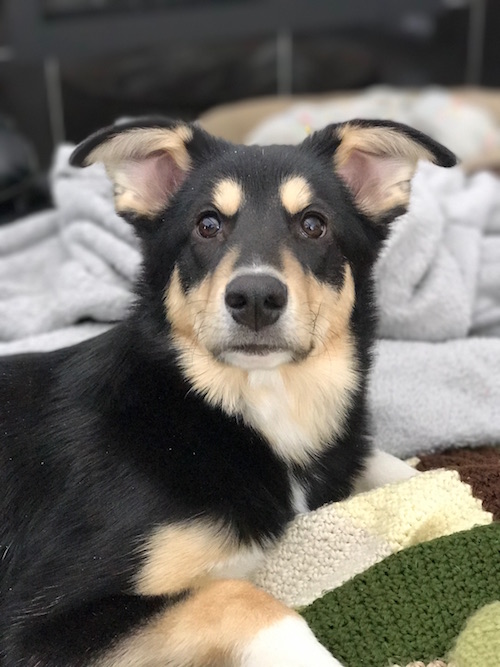 Linkin has been the most amazing addition to our family. Normally, when you get a puppy they can be quite the little terrors but Linkin is so well behaved. Every person that meets him says how smart and personable he is, most people want to take him home with them! We are so thankful to have him as a part of our family.
Maximus

Maximus has completed our family. You take one look at him and your heart just melts. Whenever out for walks, we are always stopped by strangers (and Arf volunteers who knew him as Wilbur) to comment on how gorgeous he is and what a wonderful personality he has. We feel so incredibly blessed to have him in our life!!!
Miya

I adopted Miya in May 2010. I had lost my previous cat to health problems and my elderly golden retriever was feeling pretty down and lonely. Hoping to cheer him up, I searched to find a cat that would hopefully become his new friend. Miya was being fostered with a dog, so I took a chance and brought her home. She instantly took to my boy and loved him until he died the following year. She then took on the job of comforting me over his loss, even hopping in the shower with me every morning to talk to me and keep me company! She's gone on to help me raise a new puppy and endured another rescue dog, all the while remaining an incredibly loving cat. It's completely endearing the way she has taken care of all of us!
Molly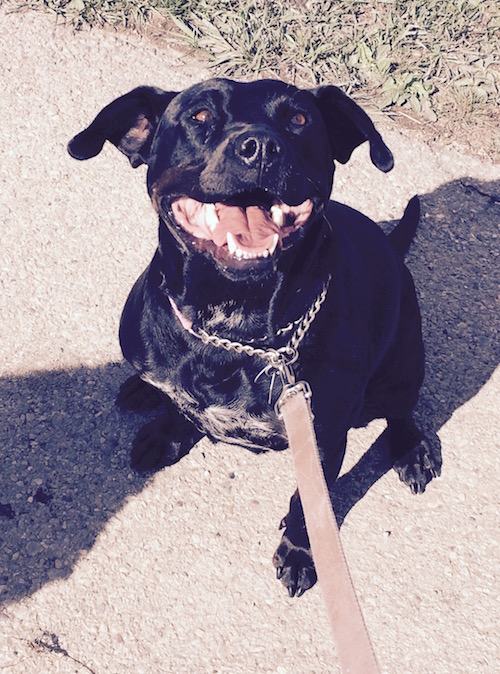 It is very hard to only choose a few things because Molly is incredible!
Molly is amazing she is not only the love of our family's life she has helped friends afraid of dogs become dog lovers. Molly loves visiting my elderly grandmother and her friends at her assisted living community & she brightens their day. Molly is also our business front door greeter and the star of the dance floor.
She truly is an incredible soul and i am thankful everyday she came into our lives.
Murphy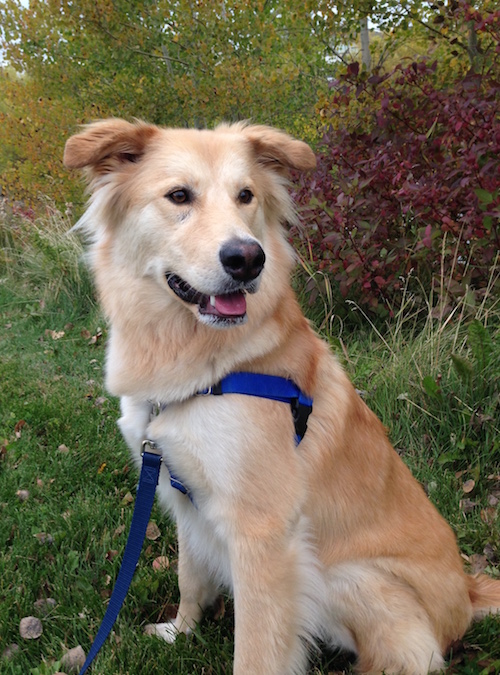 Murphy was the smallest but the bravest and most adventurous puppy in his litter and this has held true to this day (minus being small). Murphy has changed our life for the better and brings a smile to our faces on a daily basis. He loves everyone he meets and usually requests a cuddle or belly rub. He looks forward to the first snow fall where he can run wild and throw the snow up with his nose but also can not wait for the summer time when the neighbourhood kids come calling at the door to play with him. Murphy has such a loving and fun personality that we could never imagine life without our little murph.
Penny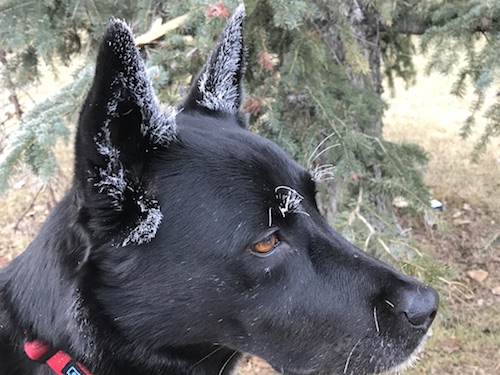 Penny is sweet, goofy, and seems to get more beautiful all the time. She is the perfect dog for our family and we so grateful that she chose us!
Poppy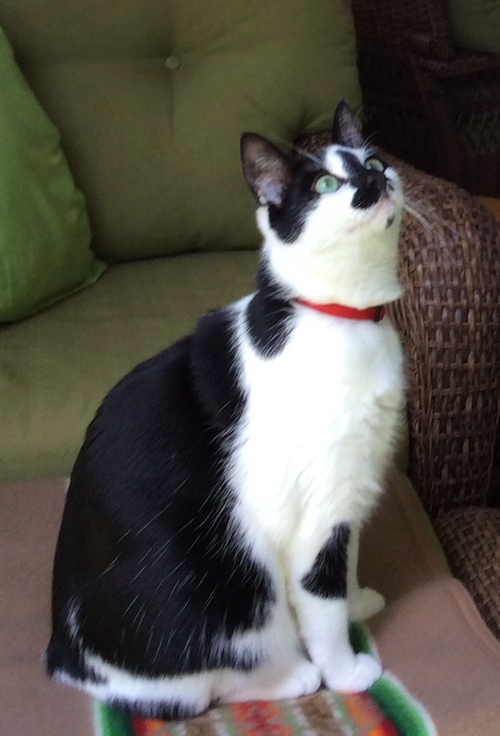 She is the smartest cat we,ve ever had!
Sadie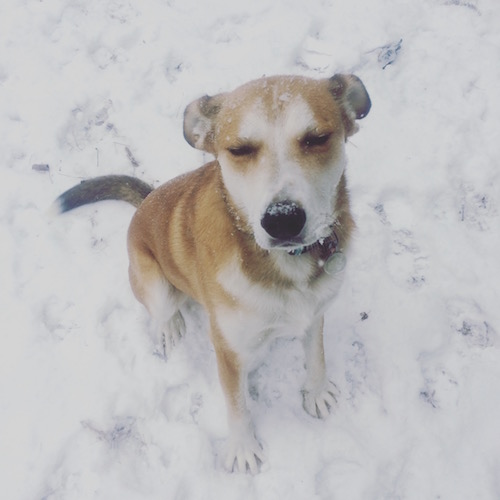 She was a shakey timid girl when first coming into her foster now. Now she is a confident, social butterfly whom is eager to please. A true doghter ("Daughter", but using the word dog ) 🙂
Sawyer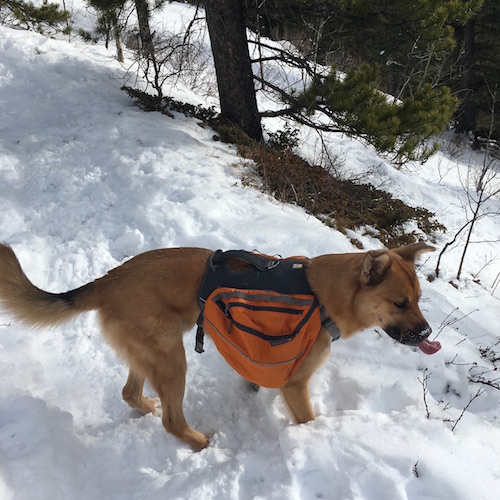 Sawyer is an amazing dog! He is so gentle with kids and other dogs. He loves to run, jump, hike, play soccer, play hockey and even go down slides. I don't thing he knows he's not human. He is so smart and loves to high five and search for treats. He is a wonderful addition to our family and we love him so much!
Shylo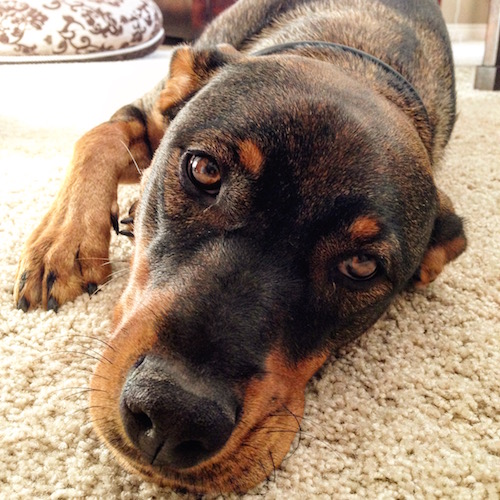 It's been exciting and rewarding to watch her grow into a trustful dog. She knows now she's worth something. She walks proud and loves her new family. We have a Boston who also needs to be recognized in his efforts in showing Shylo how things are done. He patiently taught her car rides are fun, and has kept her calm with his laid back attitude! He's the boss but Shylo is ok with that! Shylo has many mountain adventures ahead of her and I'm excited to share them with a great dog.
Tara

Tara is our first dog. She is sweet, funny and enjoyable to be around! She loves the outdoors, and spends many of her weekends skiing, biking or hiking in the mountains. Tara is very intelligent and has done outstandingly in her training. We love Tara very much!
Tattie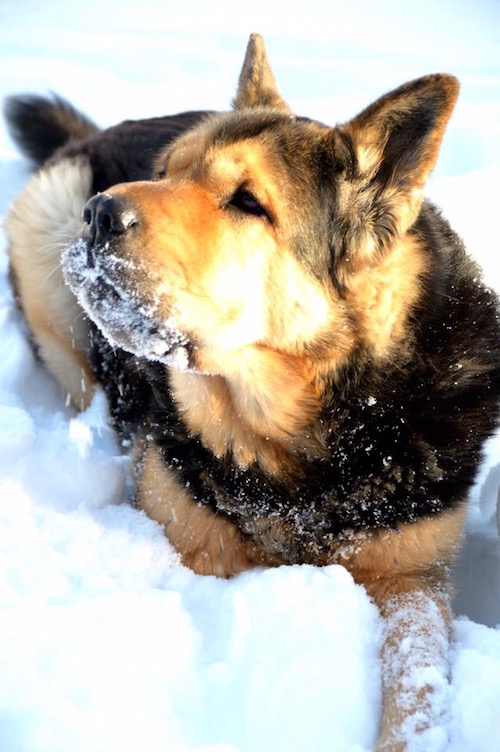 Our shy girl is a gentle giant with her family and step-pug! She has the most unique face which gets her so much attention from people guiding what breeds she is!! Her passion is popcorn!
Thalia Grace

Titan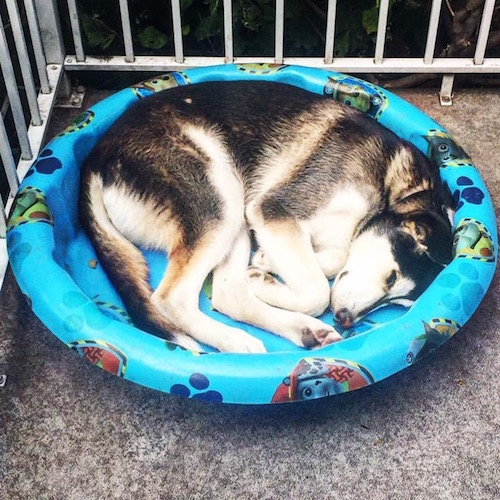 Titan has found a way into my heart that I didn't even know needed to be filled. As a puppy and our first rescue dog, we had no idea what to expect. He has exceeded our expectation in every aspect. He is the most well natured, happy, playful, gentle dog I have ever met. His goofy smile and floppy ears win people over every time. Although he's grown to be a whopping 110lbs and about my size, he's just more to love everyday. I haven't met a person he can't make smile yet to this day. The only problem we have is that he knows how cute he is!
Trooper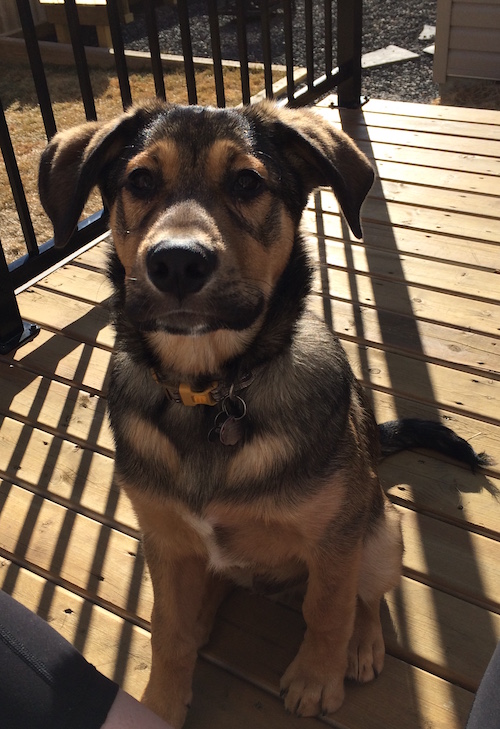 He truly is our little trooper
Willow

Following a year of depression, anxiety and weight gain, I decided to adopt a rescue to help me get moving and out of the house. I can honestly say Willow has been a true life changer and has put me on the path to a healthier lifestyle, both mentally and physically! She is extremely patient with me when we go for walks, however she lets me know when it's time to get moving again. She will bring me toys to play with her if I am on the couch or on the computer too long, and loves to play and wrestle with other dogs. She has even charmed her way into playing with and sleeping beside my old black cat!
Although she's a rescue, Willow truly rescued me! <3
Have Your Say:
All ARF members are entitled to vote for the faces of the 2018 ARF Calendar. Not a member yet? Join today for only $15! Each member has three votes to cast, and the top eight dogs and four cats will be featured in the 2018 Calendar – tough choices! Polls will remain open until April 30, 2017 at 11:59 pm.
Polls are closed and the votes are being tallied – stay tuned!